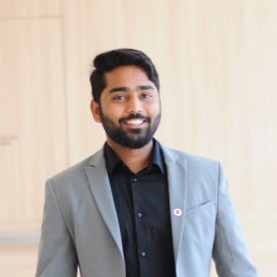 PlugXR announces Augmented Reality Authoring platform (Beta) to create fastest AR Apps
Expands AR Market for Everyone with NO Coding Skills.
PlugXR, Inc., an Augmented Reality (AR) /Virtual Reality (VR) /Mixed Reality (MR) Silicon Valley startup based in San Jose, California (USA), Sweden (Europe) and Hyderabad (India), announced its flagship AR Authoring Platform, PlugXR Creator (Beta), the Fastest and First-of-its-kind AR App Creator for Android/iOS mobiles to develop powerful AR apps in Minutes.
Full Article at Yahoo - https://finance.yahoo.com/…/plugxr-announces-augmented-real…
Featured In 400+ #MediaOutlets
#Yahoo #ASK #TheCW #abc #Chase #fox #marketWatch etc..........
#PlugXR #NoCodingRequired #AugmentedReality #ARforEveryone #CreateARappIn30Minutes
Get Your free Augmented Reality Mobile App Now