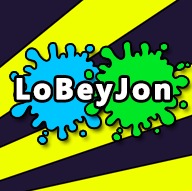 The Animated Sprite Outline is a simple shader solution for 2D outline effects.
This asset is worked out based on the background which it's hard to find any eye catching 2D outline effects shader on the market. All the tutorials on the Internet about achieving 2D outline shader are really simple and low quality without any animated effects. This asset gives a solution for making more expressive 2D outline without any frame animation or other tools, just using shaders and particles.
- Support both Screen Space Camera and Screen Space Overlay Canvas
- Support both Built-in Standard Render Pipeline and Universal Render Pipeline
- Only shaders and particles, easy to use
- 2D Sprite Mesh Type need to be Full Rect
- Screen Space Overlay Canvas couldn't support Post Process Effect
Supported render pipelines:
- Built-in Standard (2019.4+)
- Universal Render Pipeline (2019.4+)
- 2 customizable shaders (Light flow / Fire and Lightning)
- 1 particle system (Ripple effect)
- Two scenes (Built-in Standard Render Pipeline Demo / Universal Render Pipeline Demo)
- Example textures and materials display in Video and ScreenShots
The package will be replenished with new content. Keep for updates.
Hope this asset could help you out of the struggle during making 2D outline effects.
https://www.youtube.com/watch?v=SPTqx4cvkFE