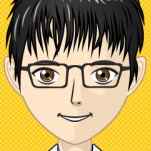 Do you like to create 3D Crossy Road games?
Using my Crossy Mechanics Pack you'll be able to create your own 3D Crossy Road games, with features like character skin shop, different types of collectibles and stages created procedurally (stages are different each time you play the game!).
All the code is well commented and the documentation have hints and informations on how to create and export your own assets.
Purchase the pack on the link below, thank you for your attention and I wish you have an awesome new year ^^
https://assetstore.unity.com/packages/templates/packs/crossy-mechanics-pack-149868