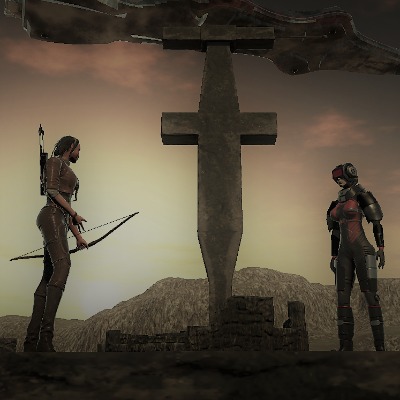 So, as a "dev dad" i find that anything that can help cut some time down on making something is an absolute god send. The problem i have had had with most kits is that modular does tend to mean several versions of the same this.
So i sat down with the lad last summer to start work on something that would allow us to make unique buildings quickly, and with out too much hassle. Well 7 months later, i am submitting to unity today a package that i think will help anyone who wants to save a little time and money; a massive modular set, 1000 approx pieces. All click together on a 0.05 grid, all are based on the same 5x4 base, so everything fits. Everything can be re-textured in an instant with.
With the correct touching up (instancing, occlusion, and probuilderize-merge-export where appropriate) draw calls are nice and low and baking is fast. We have even included really low lod versions to make buildings with multiple levels of LOD crazy quickly
We have been playing away with it, and everything from west Yorkshire houses to New York offices, Lancashire warehouses to Martian barracks can be made. Made with ease and speed normally akin to a level creator or settlement building part of a game itself.
If the idea interests you, take a look below, and if anyone can help with ideas or tips for the early stage of publishing we would be really grateful
https://connect.unity.com/p/massive-modular-building-set