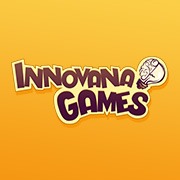 How do you visualize a love story's villain? Tall, dark & devilish!
Huh! well, that's not how our artist envision. Rise in Love's villain, the Jetpack boy is another cute handsome fellow with a special gadget, "the Jetpack". This gives him speed and an edge over his opponent, Dave.
Today we share with you the character sketch & 3D model illustration of the Jetpack boy. This stance is designed for different posters, where the Jetpack boy has his Jetpack on, and is smirking.
Download Rise in Love game to find whether our hero Dave can find his way towards Daisy's heart or its Jetpack Boy who wins!
#riseinlove Install & Play Now
- for android: http://bit.ly/2WJ6FR9
- for iphone: https://itunes.apple.com/in/app/id1451692490
#riseinlove #innovanagames #challenginggame #trendinggame #game2019 #bestgame #newgame #facebook #characters #emotions #sketch #pencil #drawing #villian #paper #handmade #3Dmodel #illustration #3D #digital #characterdesign #3Ddesign #art #3Dcharacterdesign #graphic