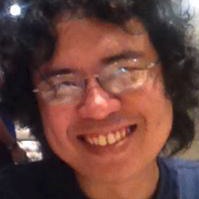 Working on texturing this guy in Substance Painter. Will bring it into Unity next.
The image there is my concept art, which I'm using as a guide for how it should look like.
There's supposed to be particle effects on the eyes, and orange light on the chest area, but that's not possible until I finalize it and bring the whole thing to Unity. Substance Painter does have a simple bloom filter though, so I momentarily applied that here to get a feel for the glowing-eyes effect.