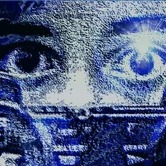 Hello i Have finaly complete my new horror game with story mode character actor voice and zombies mode, I really get tired after long time developing the game alone, I sell the game on itch.io for $13, Its, not too much if you have credit card and you can buy it.
I hope you support me and share the game with your friends, there is 1045 Members on this group if just could 50 developers download my game it will be really amazing, Im sure everyone will have fun with the game and enjoy.
"Can you escape from this house?"
Download link: https://wokzop-games.itch.io/horror-abductionv1