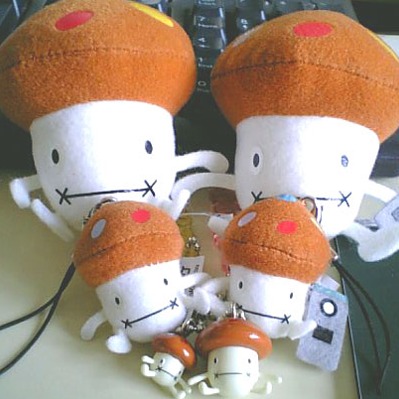 It also serves as a load experiment, an example in which a large number of characters were moved by AR.
AI is just tracking myself when it enter a certain range or angle and waving it hands as it approach. I do not use NavMesh, it is done only by linear interpolation and distance calculation.
Actually, the weight changes in terms of how many bodies are shown in the camera, but there were no problems even if they moved roughly 100 characters. By the way, it was safe to move about 500 characters in WebGL or standalone build.
This character belongs to Mr.Nekomasu (@kemomimi_oukoku) [old: @Nek0Masu], but originally he was good at making a very light model (avatar). So I also made a demonstration to answer that and move a lot of models before. It is made into AR.
By the way he became a super star who led the Japanese VR world after a big breakout with VRChat afterwards. I do not know where to live and how to destroy destiny (he also said so).
負荷実験も兼ねて、大量のキャラをARで動かした例。
AIは一定範囲・角度に入ると自分を追跡し、近づいたところで手を振るというだけのもの。NavMeshは使わないで、ただの線形補間と距離の計算だけで行っている。
実際にはカメラに何体写っているかという点で重さは変わるが、おおよそ100体動かしても問題はなかった。ちなみにWebGLやスタンドアロンビルドでは約500体動かしても大丈夫だった。
このキャラクターはねこます氏(@kemomimi_oukoku)[当時:@Nek0Masu] のものだが、元々彼は非常に軽いモデル(アバター)を作るのに長けていた。なので私もそれに答えて大量のモデルを動かすデモを以前作ったのだった。それをAR化したもの。
ちなみに彼はその後、VRChatで大ブレイクし、日本のVR界を率いるスーパースターとなった。人生とはどこでどう転ぶかわからないものだ(ご本人もそう言っていた)。