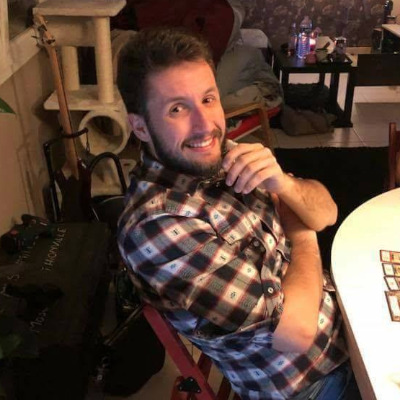 For my 1st game with a dwarf miner. I try to discover the process behind a character design creation with a pluralsight's course.
The step, after defining the character personality and built a visual reference, is to create a silhouette.
A silhouette shape communicates important information :
- Quickly and clearly identifiable
- Function or role of the character
- The personnality, who the character is
The 1st step of creating a silhouette is to focus about the overall shape of the character, without details like fingers, costumes, weapons, etc...
The 3 first was made with the mouse. I just understood that it is too much complicated to draw with a mouse (obvious) so I just bought a graphic tablet to go on.
Next step is to select my favorites thumbnails and to create interior shapes.
If any good amator or profesionnal designers/drawers have some advices to give me as a beginner, all critics are welcome.
My goal is to create a first character design to put in my project to have a better readability about sizes, game mechanics, about the fun of the manipulation of the character, basic animations, etc...